The smiles on the children's faces and the memories they share with others reflect the huge difference a Koru Care Christchurch experience can make to their outlook and well being!
From more information on our news and upcoming events please follow us on
Facebook or alternatively check out our events page.
Making dreams come true for kids since 1985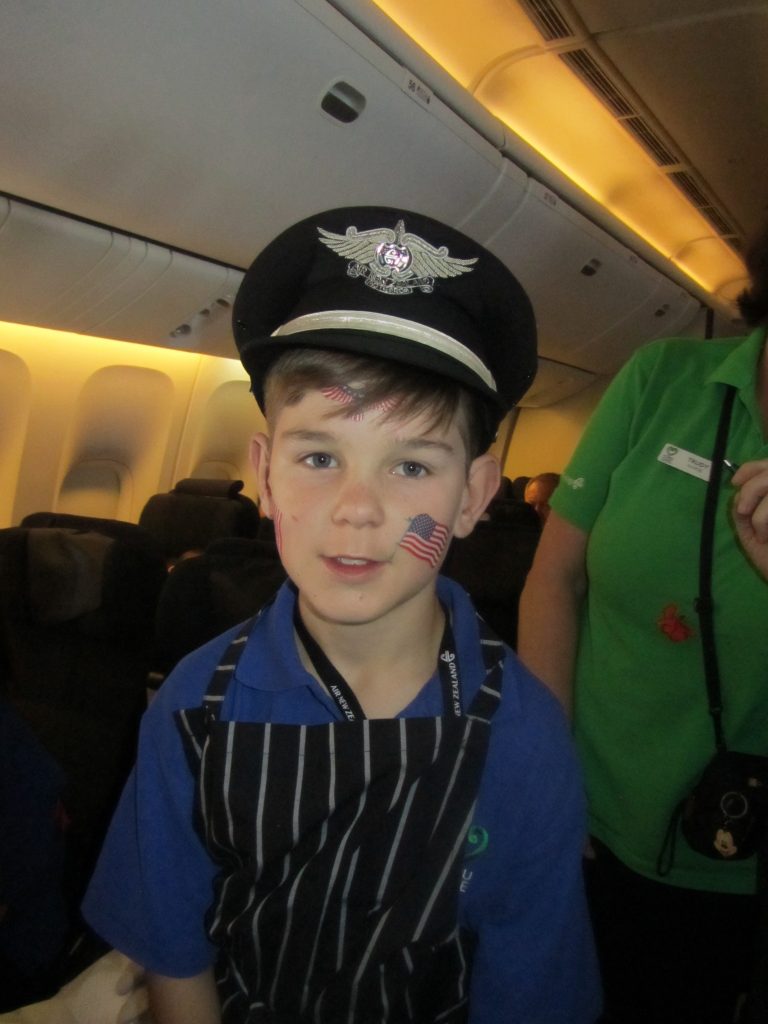 Dear koru care,
I am writing to you to say thank you for such a wonderful trip I hope you keep doing this for other children like me in the future. I had the best time of my life I had always wished of going to America and now I have thanks to you.
I liked disneyland the most because of all the characters and rides my favorite ride was probably the log flume because of the amount of water you get on you. I really appreciate the amount of time off work you take for kids like me all the late nights staying up to plan the trip all the stress getting all the carers ready. The amount of time and effort is amazing. I really can't thank you guys enough. I made some new friends on the trip. It really made think of how minor my disability is compared to others. I am so thankful because without Air New Zealand staff and funds I would not have gone on this trip. The photo album was amazing it was the best ever I have never had a photo album that good. The pictures were so clear and laid out nicely.
I had the best time ever
Yours sincerely Joshua Raeu
My name is Alex Hock and I would like to share a wonderful, life changing experience with you. I was privileged to be selected by Koru Care to go on a trip of a life time to America. Now, you probably don't know of the wonderful work that Koru care do?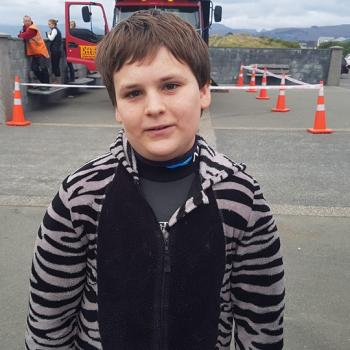 I qualified to go on the trip because of my medical conditions, (hearing loss, dysplastic kidney). Other kids that went had other conditions ranging from cancer, kidney transplant, learning disabilities and heart disease. They were aged from 9- 15 years old with me being the oldest.
The Koru Care carers were so kind and looked after us so well. We stayed in great hotels with nice pools.
I enjoyed my trip and will remember it forever.
I was so busy having fun, winning prizes and eating, there was no time for any homesickness at all.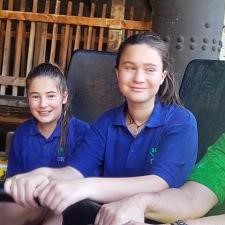 Companies who have donated to our "100s for 1000s" Campaign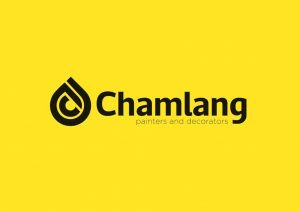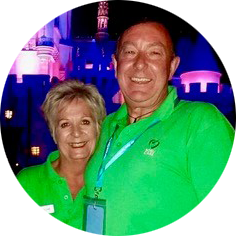 Chairman, Chris George
Secretary, Pauline George
Chris George has been Chairperson of Koru Care CHC for over 25 years 9. Pauline George has been a Secretary for over 25 years.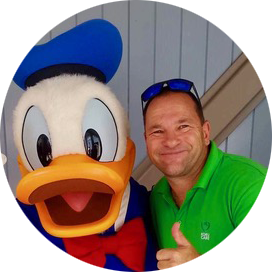 Ambassador, Gary Endacott
Gary Endacott boasts a sporting CV most could only dream of, but despite turning 50 last month the inspirational Cantabrian celebrated by volunteering as a carer on our 2018 trip to Disneyland.